How do I interact with other students during this time?
Summary:
Even though you're studying nearly nonstop, it is important to take the time to interact with other medical students and get involved in activities outside of studying. Activities and interaction with your peers will give you a greater sense of community, and this is one of the aspects of medical school that is so unique. Upperclassmen are a great resource that you should utilize to give you perspective and also tips on Step 1 preparation. Studying should happen both individually and in group situations. Don't underestimate the value of studying in a group – your peers could provide you with insights into the material that you may not have had otherwise, plus this is an excellent opportunity to continue to build your community. It's not going to be easy learning everything you need to know for Step 1, but you CAN do it. Never be afraid to ask for help from your peers or mentors.

The importance of social interaction and community…
It is all too easy to get wrapped up in academic study and lose sight of the big picture. This is especially easy as cumulative information builds substantially and board studying looms large. Don't let yourself get overwhelmed! One of the best ways to stay grounded during this phase of medical school is to get involved with certain groups or activities, mentor younger students, and/or continue to build your community. This can (at times) seem like an unnecessary time commitment that takes away from your studies, but it will inevitably give you a sense of purpose outside of the classroom, and keep you connected with your peers and mentors.
Don't forget that you aren't going to be in the classroom forever! You will soon be out on the wards, managing patients, and working in teams. If you spend too much of your preclinical time studying and/or in isolation you will miss out on the experiences that make medical school so unique. Activities and interactions with your peers will give you a greater sense of community, and remind you that whatever challenges you are faced with are also experiences that each and every classmate of yours goes through as well. It is the great uniting force that keeps you all together. You are not in this alone!
Talk with upperclassmen…
The easiest way to make sense of what is up ahead in your medical school journey is to consult those who have recently been in your shoes. Upperclassmen can and should be go-to resources for you as you try to navigate the various challenges that medical school poses. This is especially important as you progress through your preclinical years, approaching Step 1 and your clinical clerkships. Upperclassmen in the year above you can give fresh insights into what it's like to rotate in the hospital, how to navigate teams, and give you a sense of what's ahead. They've been where you are before! They can also reflect a bit more clearly on studying for Step 1 and help to put it all into perspective. Don't forget that these are your future colleagues as well, and maintaining connections can only help you in the long run as you continue to build your professional network throughout medical school.
Group versus individual study….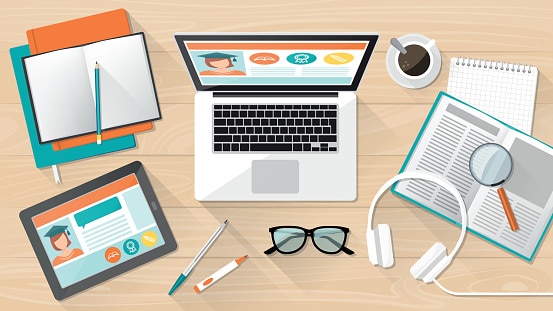 A medical student will figure out early on whether they prefer individual versus group studying, but in reality there should be room for BOTH. At the end of the day, it is most important that you learn the information well to ensure long-term retention. As your preclinical year(s) march on, it is beneficial to you as a student to test your knowledge with your peers and hear their explanations for certain concepts as well. This will help you think through concepts via multiple lenses, while solidifying your own knowledge and confidence along the way. Don't overlook the fact that this is also a wonderful opportunity to keep building your relationships as well as staying active within your medical school class. It will also keep you motivated to master the material knowing that at some point, you will have to talk through the information with your classmates and be able to answer/ask questions.
Studying the material individually at first is the most efficient way to learn for most people. Ultimately, YOU are responsible for knowing the material when you sit down for the test. Studying in groups can help build your confidence, answer questions you may have, and help you see things from multiple sides. It will also give you the energy to continue studying at times when things seem to be nearly overwhelming.
How to help and receive help from your classmates…
Humility is one of the most important qualities in a medical student, especially in the preclinical years. Recall that the definition of humility is "a modest or low view of one's own importance; humbleness." It is NOT easy learning everything you are expected to know for the Step 1 exam, and anyone who seems to have an easy time on this journey is simply being disingenuous. Don't let them fool you! You should always be willing to ask classmates for help, whether it be in school or in life. Nobody is perfect, and nobody has it ALL together all the time (even if they say they do).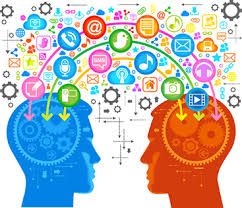 If there are certain topics you are weaker on, or you aren't quite sure how to prepare for an upcoming exam, your peers can be a great resource to give perspective into how others in your position are handling the course and the material. You can take small strategies from friends and incorporate them into your studying to maximize your effort. You should also be willing to reach out on issues outside of school, as medical school seems to take control of a lot of aspects of your personal life. Seeking advice from your peers will be beneficial both in the short term and the long term. Never be too proud to ask for help!
Like every relationship, it's also a two-way street; you should also be willing to help your classmates when they are in need. If you see yourself as a future leader, you should be a constant resource for your peers when they need guidance, or at the very least to keep them motivated and focused on what their goals are. You set the tone! The fine balance of giving and receiving help is what allows you to keep improving bit by bit, and it will also help you create strong relationships with those you work with along the way. These qualities are invaluable as you start to build your professional identity as a leader in healthcare, no matter where you end up. You are learning life-long skills!